Car Wreckers Brunswick
Cash for Cars & Used Auto Parts Brunswick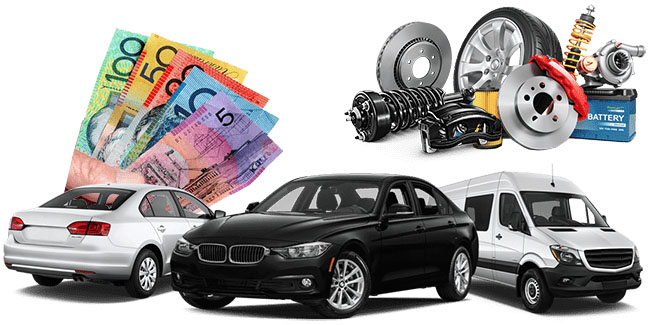 How It's Work
Car Evaluation
Just call us or send an email for a free car evaluation. We need car details and contact information.
Book a Time
After accepting our quote, let us know what is the best time to meet you for payment.
Sign on Papers
We'll complete all the paperwork. Just sign on to it and you will get a copy.
Payment on Spot
We will pay you the money right on the spot. We pay via cash, pay id, or electronic funds transfer.
Free Car Removal
After giving you the payment receipt, our expert will pick up and tow-away the car from your premises.
Our Services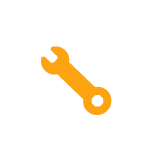 Used Spare Parts Brunswick
About Car Wreckers Brunswick
To earn top cash for your old car, Car Wreckers Brunswick are here to help you. We buy all old, wrecked, junk, used, and scrap cars and pay cash on the spot. Our car wrecking and removal team can sort out the best price for your car. Besides, we offer free car removals service in Brunswick and nearby suburbs.
Auto Wrecker Brunswick happens to have the best car wrecking and dismantling experts in the wrecking yard. Each one of our team members is proficient in his job. Whether it's the evaluation of your old car, its removal from your premise, or its dismantling and recycling. We provide quality service in every situation.
Our team takes care of all while making the experience very convenient for you. We simply start off by putting an instant cash quote on the car that you wish to sell. You can have us for evaluating your old and unwanted cars by signing up for a quick quote online.
Cash For Cars and Free Car Removal
Car Wreckers Brunswick pay cash for used, unwanted, and smashed cars up to $8,999 with free removal service.
You will find countless used car buyers in the automobile market, the trick is finding the one that is willing to pay you top dollar cash. We don't just pay the highest possible quote for your junk car but promise to pay it right on the spot as well. Car Wreckers Brunswick has earned the reputation for being the instant top cash paying junk car buyer in the entire suburb from Brunswick west to Brunswick East and ultimately whole east and west Melbourne.
Get a Free Cash Quote for Your Car
Car Wreckers Brunswick gives an option to call or email us with your query. All we need is just the basic details about your car along with your contact information. As soon as we receive your query, the car wrecking specialists in our yard determine how they should go about with your unwanted car. If we think that your car needs to be wrecked for vehicle parts, our experts will carefully take them out to resale. But if we find the car to be completely damaged when repairing won't be possible, then we will consider it for wrecking.
What Do We Need For Car Evaluation
The car valuation experts evaluate your car as soon as they receive your query. Whether you contact us via email, phone call, or fill out our quick quote form online, we respond back promptly. We just need to know the following details
The brand, type, and model of your car to determine whether we can reuse or resell its car parts. And how much market value it still has.
Its usage and mileage: to determine how much you have used your car since its purchase. And how much can it still be driven, once fixed?
Its overall condition tells us whether your car needs a little bit of fixing or we must immediately take it up for wrecking and recycling.
Your contact information so we could get back to you with our quote without any delay. We require your name, phone, email, and your location in the Brunswick region.
As soon as you agree to the offer we make after the evaluation. Our car wrecking and removal team heads for your location in Brunswick. We decide a day and time for the towing of your car, in advance. We normally pick a day that is most suited for you.
Auto Wreckers Brunswick – Get Payment on the Spot
Upon arrival, we start off by first paying you the full worth of your unwanted car in cash, right away. Our team at Car Wreckers Brunswick ensures to make no delay in the payments. Even if you are one to prefer bank transfer, our team guarantees instant bank transfers as well.
It takes us no more than a day to transfer the full amount into your account before we begin to tow your car.
List of Car Makes We Deal With
Car Wreckers Brunswick buys all kinds of cars. This includes SUVs, minivans, vans, trucks, pickup trucks, trailers, UTEs, 4x4s, buses, coupes, sedans, and all light, medium, or heavy-duty commercial trucks as well.
In our wrecking and dismantling yard, you will find expert car wrecking and recycling for all car brands. We wreck and have auto parts of
Our car wrecking and dismantling experts deal with all the popular German, Russian, Indian, European, American, Japanese, and Korean car makes. We buy all junk, used, unwanted, scrap, broken, and damaged cars.
Whether it is just your old, used, and junk car you are selling. Or it a full fleet of old commercial trucks, the car wreckers in Brunswick suburb pay you full cash for each part and its worth.
Eco-Friendly Wrecking And Recycling Car Yard
When we bring the car to one of our yards, the car dismantling experts assess it once again. This is to make sure that we do not let any useful part go to waste, by accident.
The car wrecking experts carefully, first, dismantle the car. They set aside all the parts that can be used again to repair other broken cars and all other junk and damaged parts for immediate recycling. A car part is either made of metal, plastic, rubber, or glass. All of which should always be recycled.
Service Areas
Do you know Car Wreckers Brunswick can come to buy your car for wrecking and dismantling anywhere around Brunswick. Just have a look at the list our suburbs where we provide our services on the same day.
Why Car Wreckers Brunswick are Special
Among our car wrecking services, we also offer to do all of the following as well.
Expert car evaluation without any obligation or charges
Instant cash payments right on the spot
No-hassle, free car removal from anywhere in Brunswick
Top dollar cash up to $8,999 for all kinds of cars in Brunswick
Environment-friendly car recycling
Top deals for genuine car spare parts
Top deals for genuine truck spare parts
Junk truck recycling
Cash for Utes
Cash for used cars
If you have any scrap metal or incomplete car then the best way to remove is to contact the City of Moreland garbage collection service.